Welcome
Welcome to the website of the United Benefice of St Peter's, Soberton and Holy Trinity, Newtown. Our churches serve the spiritual needs of our communities and are at the heart of village life, pastorally caring and supporting all.
Each church has its own distinctive character and between us we are able to offer a variety of Worship Services. You will always be very warmly welcomed to all we have to offer.
If you can't fi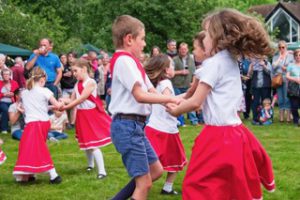 nd what you want on our website, please contact us.  For forthcoming church services, please see the  'Services' page, and for community activities, the 'Social Events' page.
Currently the Benefice is in an interregnum.  The advert for our new Priest is live on the Diocesan and CofE website and can be seen at: https://www.portsmouth.anglican.org/vacancies/priest-charge-soberton-newtown-and-hambledon/
Forthcoming Events

 
See under 'News' for details of special forthcoming events.
Safeguarding
See specific page under 'Administration'
Soberton & Newtown Parish Magazine
The current issue of the full Parish Magazine can be found  under 'News'.
St Peter's Luncheon Club
Why not come along?  See 'Lunch & Film Clubs' page.
Location of the churches
The markers on the map below show the relative positions of the churches. You can move the map and zoom in by using the controls in the top left corner of the map. The Post Codes for the two churches are:
St Peter's, Soberton:  SO32 3PF
Holy Trinity, Newtown: PO17 6LJ
Holy Trinity Church

View Holy Trinity Church in a larger map
St Peter's Church

View St Peter's Church in a larger map